Knoxville, Tennessee - Then and Now
11-70 Motor Court - 10613 Kingston Pike

This is an old place. I guess from the 1930-40s by this linen card. Used to be a Lodge.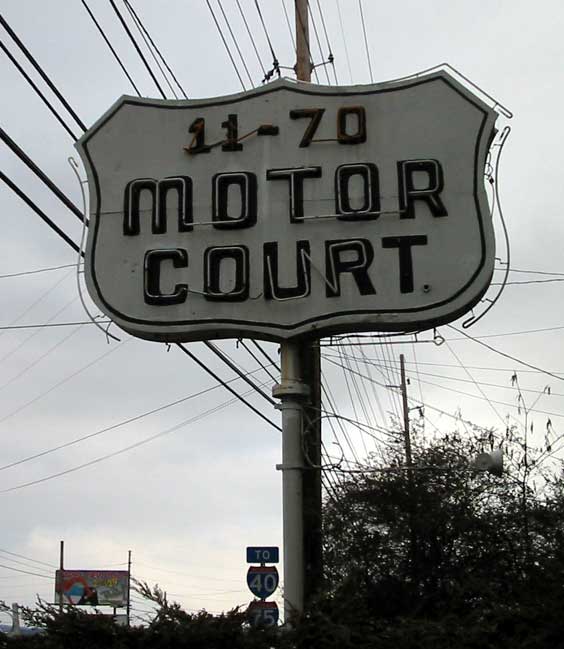 This sign is a West Knoxville icon now. Still standing in a very developed area of Kingston Pike.

The buildings look a lot better than they did when I last stopped here over 10 years ago. The place is not open.

Nice detail here.