Daytona Beach, FL
Florida is so full of vintage motels and architecture, it was a real joy to get to explore a little on a recent trip to the Hawaiian Inn.
Julian's
UPDATE 2012: Julian's was sold and has closed.
This place is huge, has an awesome facade and is packed with "Q-Tips." (Elderly Floridians)

This huge mural covers one whole wall.

Here is the view from the bar. They have a singer or two doing standards and a keyboardist. We asked for something Hawaiian and she did a nice hula for us!

This entrance is so inviting!
Hawaiian Inn
Home of one of the few Polynesian Reviews still going strong on the mainland. For reservations, go to TEAUILA'S HAWAIIAN DINNER THEATER I won't show a many pictures. You just need to go there.

The outrigger style entrance. The bamboo on that pole is actually tied on, not nailed or using wire.

This shows some of the damage from the hurricanes. I love the mod looking fram with the classic A frame roof line.

By the pool.

Entrance to the dinner show with a Witco bar.

Large Witco fountain in the lobby. There is a ton of Witco here and all over Daytona.
Aku Tiki Inn
Nearly next door to the Hawaiian Inn is the Aku Tiki. It lost it's large Moai that used to be out at the sign. They say it will return.

Early Witco tiki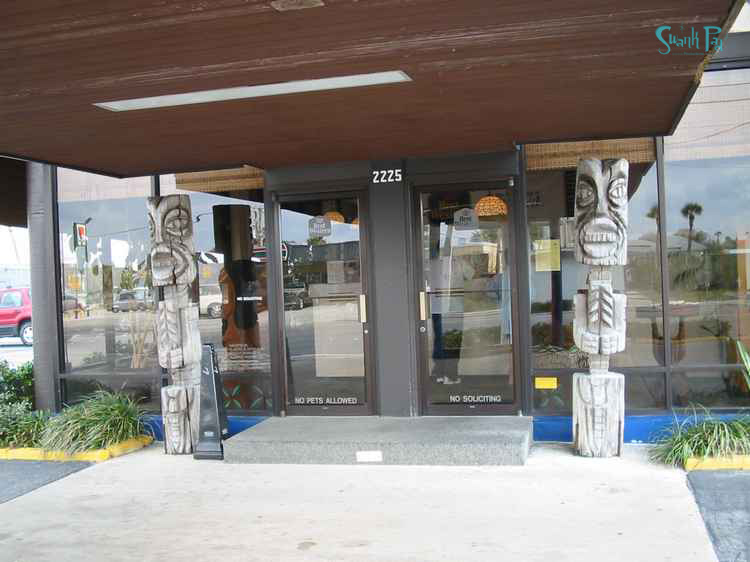 Other Motels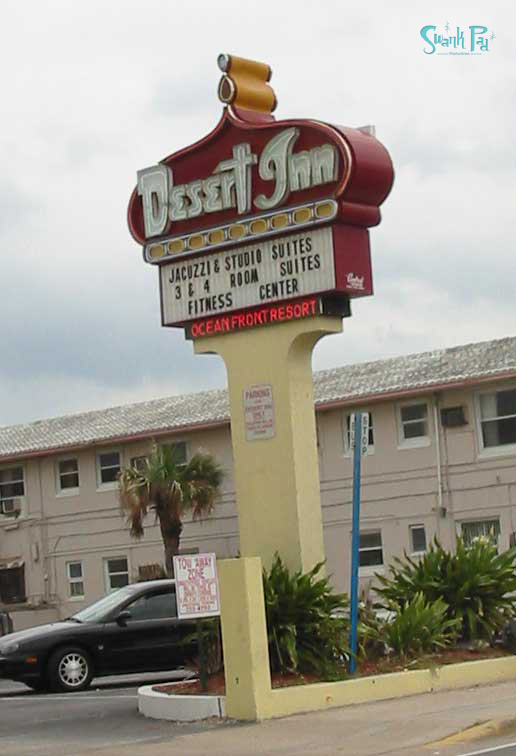 Dessert Inn

Sahara Motel

Star Ranch

The Thunderbird - Awesome!

The Thunderbird in 1964

Outrigger

Ramada?

Rio Beach Motel

Lincoln Beach Motel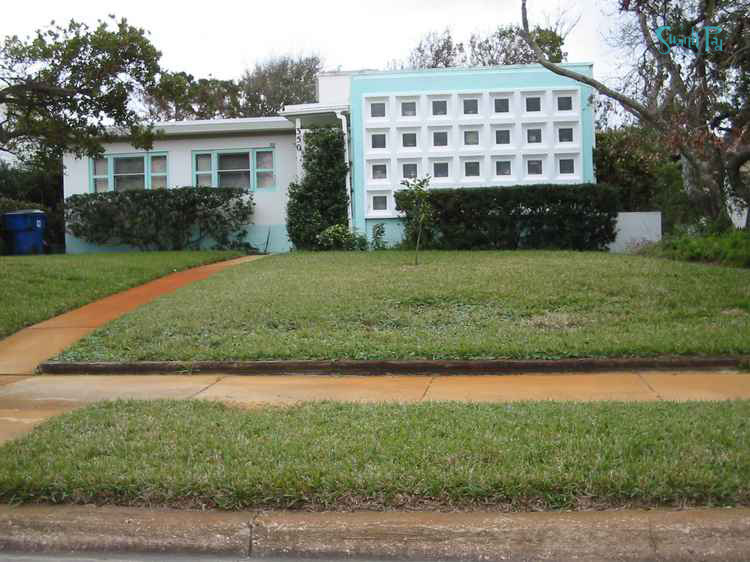 One of many unique mid century houses.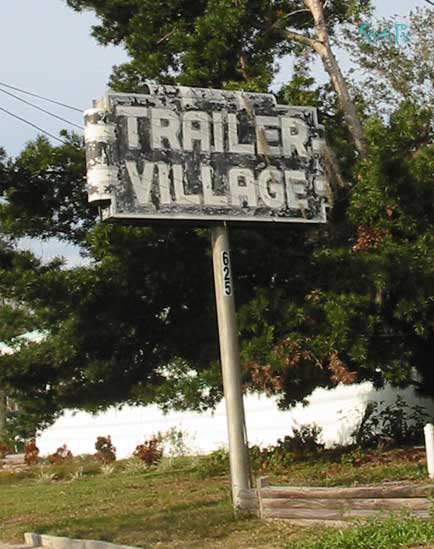 Trailer Village - The sign looks like it's from the 30's and the trailers in there are pretty vintage as well.